Bed bug infestations continue to spread throughout the state and they're becoming far too common in an increasing variety of Hawaii businesses. If you've seen a bed bug in your Oahu office, you might be tempted to shrug it off, after all, bed bugs bite people who are sleeping, right? Unfortunately, this is not always the case. Bed bugs can feed on people when they're not sleeping. It is possible for an infestation to grow in an office space. Let's take a look at how this works.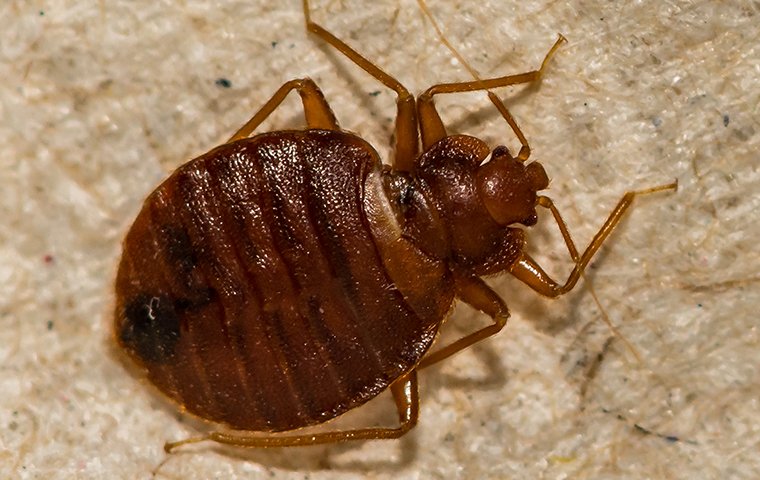 How Bed Bugs Get In
Every one of your employees or clients has the ability to bring bed bugs into your office space. Bed bugs are hitchhiking bugs. They can stow away in bags, pocketbooks, boxes, and other items that are carried. These bugs go from a home to a business, and from a business to a home.
Passive Dispersal
A bed bug will explore. If given an opportunity to go from a carriable item to a hiding place inside your office, it is likely to do so. This can happen in a variety of ways. Here are a few examples:
When a carriable item is put down in a dark location, a bed bug can come out and easily explore the space. It doesn't have to be nighttime. It just has to be dark. As it explores, it will look for tight spaces and dark crevices to hide in. It may find its way underneath a carpet, or behind a baseboard. It may get into a wall outlet and find its way into a dark wall void. It may hide in furniture or electronics. Any space that is dark and tight is perfect for a bed bug.

When a carriable item is put next to a wall, a bed bug can go from a carriable item directly into a dark crevice or get behind a baseboard. This can happen in a lit room.

When a carriable item is put next to another carriable item, a bed bug can pass from one item to the next, even in a lit room.
How Bed Bugs Feed
While bed bugs prefer to establish themselves near a bed or couch and feed on sleeping people, they can and will feed on people who are sitting, fully awake, in a chair. This is likely to be how they'll get a meal in an office space. If there is enough darkness, they'll come out of hiding and feed on ankles and low legs. They may also come out of a piece of furniture and feed on exposed skin.
How Bed Bugs Multiply
After finding a blood meal, a female bed bug will be able to reproduce. This will allow the infestation to grow and spread. And this spread will not be contained to the office. It is likely that bed bugs will go home with employees. This contaminates the homes of your employees and can allow those employees to bring more bed bugs into the office.
It Is Important To Act Quickly
When you find bed bugs in your office space, it is best to take quick action. The longer you take to eliminate every bed bug, the greater the possibility of having an employee bring bed bugs home, and eventually bring them back.
What To Do About Bed Bugs
There are many ways business owners and managers go about dealing with bed bugs. Some have limited success. Some have no success at all. And there are a few that can present risks to health and property. It is best to have a professional address a bed bug infestation in a comprehensive and appropriate way.
Benefits Of Bullseye K9 Detection
If you need assistance with bed bugs in Oahu, let our team of experts help. We specialize in bed bug detection and extermination. We support businesses with:
Fast and convenient bed bug inspections, utilizing canine detection.

Appropriate treatments for infestations of all sizes.

Preventative plans that provide long-term protection and proactive prevention.
If you have questions, or you'd like to request service for your Oahu business, reach out to us. We are Hawaii's bed bug specialists. We make bed bugs dead bugs.