You've probably heard the saying, "Don't let the bed bugs bite." Well, when it comes to allowing bed bugs to bite inside your Hawaii business, this couldn't be more important. Once bed bugs start to bite, they can take a bite out of your reputation. We live in a unique time in human history where every customer, client, or guest has the ability to be a newspaper critic. Their opinions are put out into the public for all to see. Worse still, they can take pictures and post them with their defamatory words. No business needs this kind of negative press. It is best to deal with bed bugs before they get into your business. But, if we're too late in giving you this advice, and bed bugs have already gotten in and started to bite, here are some suggestions to help you minimize the damage.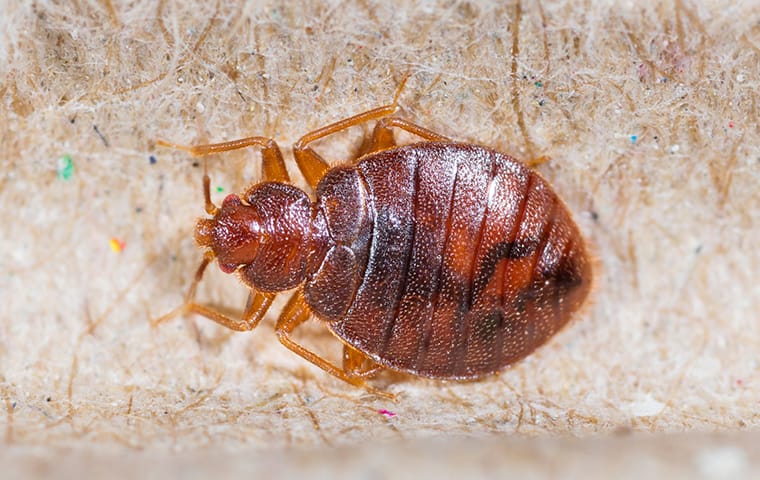 Step 1: Respond Appropriately To Concerns
When bed bugs are reported, it is vital that you address concerns in a direct and meaningful way.
Let your customer/guest know that bed bugs spread passively and hitchhike into businesses. They don't select a business to infest. They come in by accident.

Let your customer/guest know that you have a plan to deal with bed bugs when they are brought in, and that this includes diligent inspections (assuming this is the case).

If you have a guest who has found bed bugs in their room, consider providing another room at no cost if one is available. Let them know, in no uncertain terms, that bed bugs are not widespread throughout your business, and that this is an isolated issue. Doing this can go a long way toward easing anger, fear, and frustration.

In some cases, it can have a big impact to offer a complimentary item for the inconvenience of moving a guest.
Step 2: Correct The Bed Bug Infestation
The nature of a bed bug infestation warrants professional pest control, and if you want the best results, go with a company that specializes in bed bug detection and extermination. A specialist is far more likely to catch unique issues as they arise. Pest control companies deal with a long list of pests, and their technicians aren't well versed in all of them.
Step 3: Prevent Future Infestations
There is only one way to protect your business from the threat of bed bugs. You need to have a bed bug action plan. This includes training for your staff so they are able to identify bed bugs, identify signs bed bugs leave, answer questions about bed bugs, and perform initial steps to quarantine these insects. Your staff is your frontline defense. When you add routine bed bug inspections by a licensed and experienced professional, you'll have the best chance of keeping these bugs from taking root, and creating a PR nightmare.
Bed Bug Control In Hawaii
If you're not yet aware, Bullseye K9 Detection is the premier bed bug specialist in the state. We offer the fastest and most effective detection of bed bugs through the deployment of K9 bed bug inspectors. Our trained dogs can sniff out bed bugs in all stages of development. This helps our technicians locate areas of infestation before treatments, a key factor in isolating bed bugs and keeping them from moving into other areas during treatment. Once the treatment is complete, our K9 inspectors can make a pass through the area and make sure all the bugs are gone. This is far more difficult for a human inspector to do.
Along with state-of-the-art bed bug detection, we also use the most advanced products and strategies for the extermination of bed bugs. The insect we call the bed bug is Cimex lectularius, an infamously difficult insect to exterminate. Cimex lectularius lives almost exclusively with humans, indoors. If they were easy to eliminate, they'd be extinct.
Don't take chances with the reputation of your business, get the best bed bug control available in Hawaii. Contact Bullseye K9 Detection and schedule to meet with one of our highly-trained specialists. There is no better way to deal with bed bugs in Hawaii.