Bed bugs do quite well in Hawaii. These insects love warmth and humidity. In fact, these two factors play a big role in how quickly bed bugs will reproduce. Their preferred mating temperature is between 85 and 90 degrees. Let's take a moment to look at how this can impact you when bed bugs get into your Hawaii home.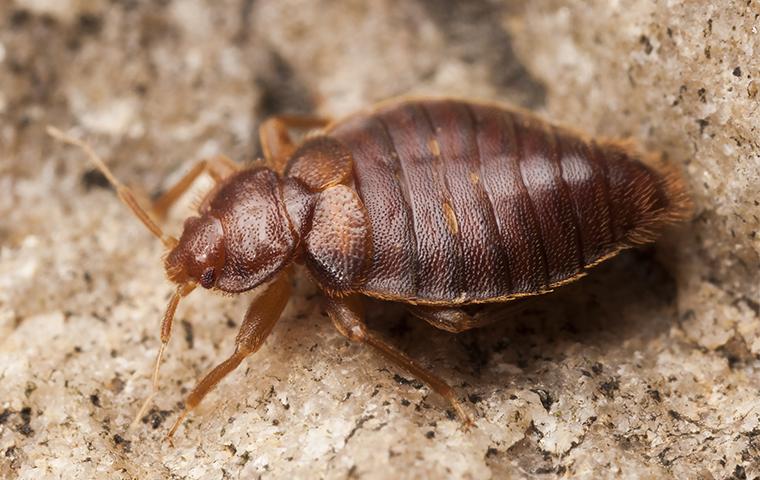 Keepin' It Cool
When temperatures are cold, bed bugs may stay in hiding and wait till it is a bit warmer. If you keep your Hawaii home nice and cool, it can cause bed bugs to feed less frequently. While it won't completely stop these bugs from getting a blood meal, it can decrease the speed at which they'll grow their population.
The Great Outdoors
If you love the weather in Hawaii and prefer to have your home be open to nature, bed bugs are likely to thrive in your home. We get a lot of days that are between 85 and 90 degrees. When you add in average humidity of about 73%, you have a recipe for fast population growth.
Some Like It Hot
While bed bugs like it hot, they don't like it when it is too hot. One of the control methods for bed bugs is the application of heat remediation. Heat can be used to exterminate bed bugs in an entire structure. This is 100 percent environmentally-friendly. When applied by a professional, heat remediation is like flicking the reset switch on bed bugs. Unfortunately, some residents attempt to apply a heat treatment on their own. They spend lots of money on portable heaters and place them in rooms where bed bugs are a problem. There are a few problems with this:
When heat is applied incorrectly, it drives bed bugs deep into walls, or into other areas of the home.

When an incorrect amount of heat is applied, bed bugs find cold spots to shield themselves from the heat.

When heat is deployed in an unsafe manner, it presents a fire hazard, which can be a threat to property and human life.
If you want to use heat to get rid of bed bugs in your Hawaii home, we recommend hiring an insured professional. Not only will a professional follow strict safety protocols, but their insurance will cover any property damage.
The Best Solution For Bed Bugs In Hawaii
In most cases, heat isn't needed for the remediation of bed bugs. At Bullseye K-9 Detection, we use trained dogs to detect bed bugs in the places they hide, and we use targeted treatments to exterminate these bugs. Here are a few reasons why this is the best way to deal with bed bugs in Hawaii.
This method is less expensive than having to deploy heat treatment equipment.

It is discreet. You don't have to worry about your neighbors talking. We offer routine detection services for many residences in Hawaii. No one needs to know that you had to have bed bugs exterminated.

It is far less invasive. There can be a lot of work involved in preparing a home for heat remediation, such as removing things from your home that can melt or explode.
Bullseye K-9 Detection gives you the best bed bug control from start to finish. Our trained bed bug inspectors locate infested areas, apply treatments to these areas, and check to make sure no bugs remain after the treatments.
Don't Wait For An Infestation
You don't have to wait until bed bugs find their way into your Hawaii home. Let us help you keep your home free of bed bugs by doing routine K-9 inspections. Our furry technicians (we're referring to the dogs) can move quickly through your home without disrupting your furniture and other items.
Perfect For Business Owners
If you own a rental property or apartment house, there is no better way to stay ahead of bed bugs than to invest in K-9 Bed Bug Detection. Our K-9 Inspectors can move from room to room many times faster than a human technician. This reduces any disruption to your business and keeps the cost down.
Take The Next Step
Reach out to Bullseye K-9 Detection to learn more about our services or to request a treatment or inspection for your property. When it comes to getting control of bed bugs, it is best to hire an expert. These insects can torment a family and harm the reputation of a business. Whether you are a resident or a business owner in Hawaii, our team can help you get the best possible control for bed bugs. Hop over to our contact page and tell us a little bit about your bed bug problem, or your bed bug concerns. We can help you get the results you want.