When it comes to protecting your business from bed bugs, it is important to understand what you're up against, and how important it is to be proactive. Bed bugs are one of a few insect pests that don't come into your home by way of your exterior. They're carried in—and not just by your customers, clients, guests, or tenants. They can be brought into your business by you or your employees. Here are a few things every Dallas business owner should know about bed bugs.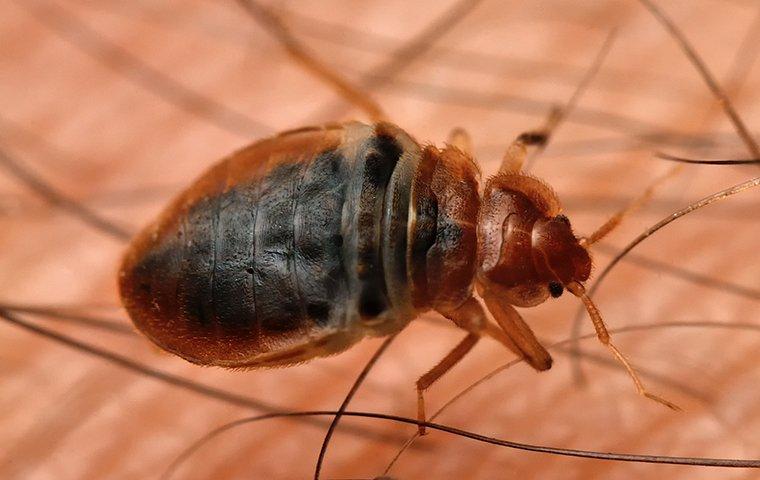 Bed Bugs Are Not Just A Problem For Motel Owners
Two decades ago, when bed bug infestations started popping up in the United States after a 50 year reprieve, motels and hotels were hit hard. But bed bugs are no longer isolated to these businesses. They can be found in a wide range of businesses, some that you might not expect. Bed bugs have been found in:
College dormitories

Schools

Daycares

Assisted living centers

Nursing homes

Movie theaters

Libraries

Retail stores

Office spaces

Public transportation

Personal residences

And many more.
What is the best way to get bed bugs out of your Dallas business? Hire a company that has experience with addressing bed bugs in a wide range of businesses.
How Bed Bugs Spread
There is nothing you do, or do not do, that will attract bed bugs. These insects spread through passive dispersal. They are carried from one location to another by accident. If they're brought into your business and they don't find ideal conditions, they'll make the best of it. They have no desire to live outside. They have a preference for human blood and they live near us to get blood meals. If they can't find blood, they will grow dormant until the opportunity arises or they will search a structure for someone to feed on. There is little chance that they will choose to brave the great outdoors.
What is the best way to get bed bugs out of your Dallas business? Hire a company that can help you protect your reputation by giving you the information you need to address the myths about bed bugs, such as the fact that bed bugs only live in dirty businesses.
Bed Bug Prevention
There are many ways you can prevent a bed bug infestation, or catch bed bugs early. Unfortunately, these preventative practices won't provide complete protection or safeguard the reputation of your business from the social media impact bed bugs can have. All it takes is one bed bug to start an unwanted conversation online, or to inspire a bad review. Proactive bed bug prevention must have an educational component that helps to inform people of bed bug behavior patterns and the measures you're taking to quickly address bed bugs when they appear.
Bed Bug Behavior Patterns
Bed bugs don't just get into dirty businesses. They can be found in the cleanest and most well-maintained businesses.

They live wherever they find themselves, and they don't go back outside because they weren't outside to begin with.

Bed bugs are carried in, so it is difficult to keep them from ever appearing in your business.

A bed bug is less than 4.5mm long. While not microscopic, they're hard to see. When you combine this with the fact that these insects are drawn to gaps, cracks, creases, and other tight spaces, it is easy to see how these pests can elude detection.
The Measures You Should Be Taking
Reassure your customers and employees by investing in proactive bed bug inspections, or by having an action plan in place to contact a bed bug control specialist for the quick detection and elimination of these insects when they appear. Prevention is about more than stopping bed bugs from appearing in your business. It is about informing your customers and catching bed bugs early.
What is the best way to get bed bugs out of your Dallas business? If you live in Dallas, reach out to Bullseye K9 Detection. Our team specializes in the detection and elimination of bed bugs through the use of K9 Inspectors.
What Bed Bug Prevention Looks Like
At Bullseye K9 Detection, we use trained dogs to quickly locate areas that have living bed bugs. Dogs have a powerful sense of smell that is almost like x-ray vision. They can smell bed bugs in the secret places they're hiding—places that are difficult for a pest professional to inspect. They're also much faster than a human inspector and can move through rooms quickly. If you have lots of rooms that need routine inspections, it is far more cost effective to invest in K9 Detection.
Do You Own A Business In Dallas?
Let the bed bug specialists at Bullseye K9 Detection create a plan to help you protect your business. Reach out to us today and speak with us. We have the tools and experience to give you the protection you need.