Quality Bed Bug Control Services For McKinney, TX Homeowners
As the county seat of Collin County, McKinney, TX, has a reputation of excellence to uphold. We're located near Lavon Lake and our weather is relatively pleasant, year-round. It's no wonder why we attract many visitors from around the Dallas-Fort Worth Metroplex. Not all of these visitors are welcome, however. Bed bug infestation is not uncommon in McKinney. That's why you need the protection of a professional bed bug control company.
Bullseye K9 Detection is a team of dedicated pest professionals that specializes exclusively in bed bug control services. We've been providing home and business owners with quality bed bug solutions since 2016, and we are proud to be the only standalone bed bug service provider in Northern Texas and Hawaii. Give us a call today to discuss your bed bug control needs. The best approach is early detection, and that starts with Bullseye K9 Detection.
Guide To Bed Bug Identification In McKinney, TX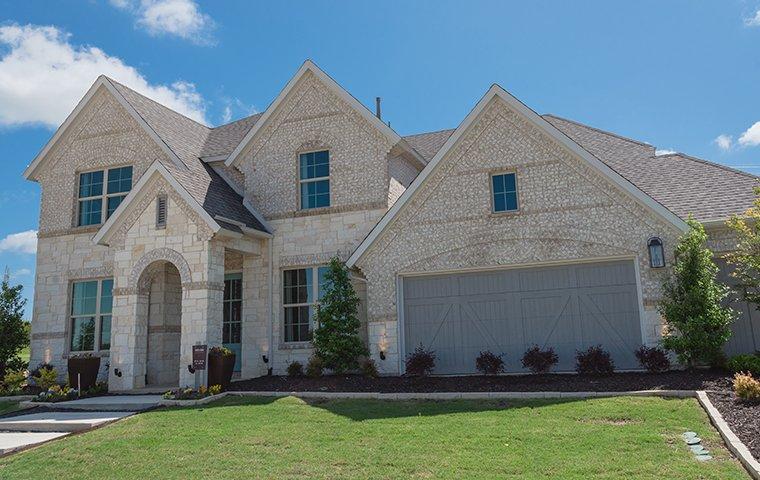 One of the first crucial steps to effective bed bug control is the ability to identify bed bugs. They are extremely small, about the size of an apple seed, and they're hard to see because they stay hidden during the day and only emerge at night to feed on our blood while we're asleep. Creepy, right? If you manage to actually catch a glimpse of one, you should note the following features:
Elongated mouthpart

Mahogany brown color

Oval-shaped body

Six legs

Up to 1/4 inch long

Wingless
These are the basic characteristics of an adult bed bug. When they feed, however, their color changes from brown to a deep purplish-red color (from all the blood they just consumed). Now that you know what these tiny pests look like, what else do you need to know about them?
Frequently Asked Questions About Bed Bugs In McKinney, TX
How did they get inside my property?
These bloodsucking pests are always following their food source. Seeing as they feed on the blood of birds and mammals, where better to hang out than McKinney properties? There are people living there, and visitors coming in and out, and maybe even a domestic pet or two. With so many feeding sources, it's no mystery why they gravitate towards homes.
Where there is frequent human activity, there may be bed bug activity. They travel from one place to another via moving objects or people. They hitchhike from one place to the next, looking for new nesting sites and spreading the infestation to other areas of the property.
Where might I find bed bugs?
Bed bugs prefer dark areas that are discrete and hard to get to. They like cracks and crevices, remote spots that aren't far from their food source. A few common areas where bed bugs like to hide out, include:
Cracks in walls

Crevices in wooden furniture

Fibers of the carpet

Inside electronic keyboards

In the seams of mattresses and box springs

Inside upholstered furniture

In wall voids
Are they dangerous?
One thing we don't have to worry about when it comes to bed bugs is disease. Unlike a lot of pests, bed bugs don't carry pathogens or bacteria, so they don't transmit diseases. Usually, the most that can happen with bed bugs are bites and possibly an allergic reaction.
How To Prevent Bed Bugs In McKinney, TX
The best piece of advice for effective bed bug control is to do everything you can to prevent their presence in the first place. The worst feeling is discovering a bed bug infestation and then getting that sinking feeling of knowing there was something you could have done about it. Here are some ways to be proactive about your bed bug control efforts:
Cover your box springs and mattresses with protective encasements that keep bed bugs out.

Eliminate clutter around the home, reducing conducive hiding spaces.

Inspect items before bringing them inside. Pay special attention to second-hand items such as furniture and clothing.

Steam clean all curtains, upholstery, and other large items made with fabric.

Wash and dry all bedding and linens on high heat.
While all of the above can be helpful in trying to prevent bed bug activity, the safest way to go is to seek out professional assistance. The team at Bullseye K9 Detection focuses exclusively on bed bug detection and elimination. Contact us today to protect your McKinney property from infestation.
Complete Bed Bug Control In McKinney, TX
As members of the NPMA (National Pest Management Association) and the Texas PMA, we uphold a high level of service. From detection to elimination, we're here to walk you through every step of the bed bug control process.
After a thorough inspection, our pest experts will develop a treatment plan that is right for you. Depending on the specific needs of your property, we may utilize full space heat treatments, heat chamber treatments, and/or chemical treatments that promise effective, year-round results.
Bullseye K9 Detection is your all-in-one source for complete bed bug control. We are focused on the complete elimination of bed bugs and the ongoing protection of your property. Contact us to set up a complimentary inspection, and stop those bed bugs from biting!
Request Your Inspection
Complete the form below to schedule your no obligation inspection.