Quality Pest Control Services For Kailua, HI Home & Business Owners
Kailua is a beautiful town nestled on the east coast of the island of Oahu. With plenty of residences, beaches, and commercial properties, this town is a haven for those who love nature's beauty. Unfortunately, Kailua is also a haven for a wide range of pests, which is why professional pest control services are so highly sought after.
With over 20 years of experience, the team at Bullseye K-9 Detection is prepared to deal with one of the most devastating pests around, which are bed bugs. Our goal is to go beyond our customers' expectations when it comes to bedbug control and deliver unmatched results. Not only do we strive to get you back to bed bug-free, but we also strive to do so in a concise manner, so you can get back to regular life quickly. Call our team of bed bug service specialists here at Bullseye K-9 Detection today to explore your options.
What The Hospitality Industry In Kailua Needs To Know About Bedbugs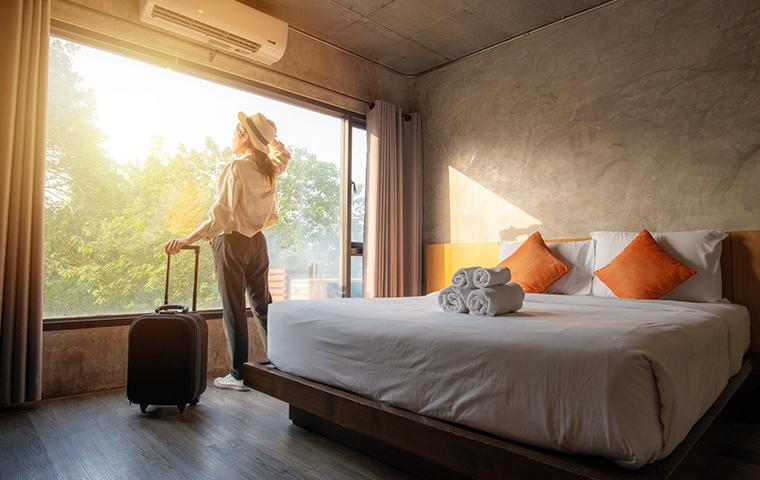 One of the most likely targets of a bedbug infestation is sadly the hospitality industry. Part of why bedbugs made such a comeback is thanks to the rise in international travel. With Kailua being part of such a popular destination for tourists, it's only natural there are things you need to know about bedbugs which include:
They Are Hitchhikers: This pest hitchhikes by clinging to several things from car seats and clothing to luggage and even your bed linens.
Do It Yourself (DIY) doesn't work: You may think you can handle the problem on your own, but in truth, DIY solutions are ineffective since bedbugs have built up immunity to certain pesticides.
Bed Bugs Create Liability: Even though guests are the usual culprit for bringing this pest into the hotel, motel, or resort, the fact remains it's the hospitality industry that pays. They pay for bed bug elimination and they even pay legal costs since many guests have sued due to an infestation.
Keep your business protected from bed bug infestations by working with our team at Bullseye K-9 Detection for all of your bed bug control needs.
Kailua Businesses' Most Frequently Asked Bed Bug Control Questions
At this point, you likely have some questions about bed bug control, which is why we're happy to answer some of the most frequently asked questions below:
What Are Bedbugs: This pest is small, flat, and round like an apple seed that is parasitic and feeds only on blood from people or animals. They are reddish-brown and can live for several months without eating.
Are They Found In Five-star Facilities: Thanks to their hitchhiking, they are just as likely to be found in a five-star hotel as they are in a decrepit apartment.
Do Bedbugs Spread Disease: Fortunately, they are not known to spread disease, which is possibly the only good thing about this pest.
What Health Risks Do Bedbugs Pose: Some people may experience a severe allergic reaction, but in most cases, the only real issue is how itchy the bite becomes. Excessive scratching can lead to an infection.
How To Prevent Bed Bugs From Getting Into Your Kailua Office
When in your office, you expect everything to be in order, so you can focus on your work. Unfortunately, bed bugs can also get inside your office if given the chance. You can keep your office secure by following the tips below:
Be Careful With Secondhand Items: Sometimes you might want to save money and get a couch that's used or you purchase something in a bargain store. If it's not brand-new, then be sure to inspect them carefully before bringing them inside your office.
Use Cleaning Services: Cleanliness may not stop an infestation, but regular vacuuming and clutter removal can ensure bed bugs don't reproduce easily.
Be Wary Of Travelers: Sometimes people will travel to do business with you. In those cases, it's important to pay attention to signs bed bugs may have hitchhiked in with them, so you can guard against these pests.
We have you covered no matter what your bed bug situation arises. Call us at Bullseye K-9 Detection today to get started on bed bug control services that deliver.
The Problem With DIY Bed Bug Control Methods In Kailua
We briefly mentioned this, but it bears repeating. DIY methods don't work with bed bugs. There are a few reasons why, which are:
Chemical Resistance: Most DIY pesticides are chemical-based, which bed bugs have grown immune to. Spray them all you want. It won't get you anywhere.
Deep Infestations: Bed bugs live fast, which means they reproduce rapidly. Even if you eliminate some bed bugs, you have no way of being sure you got all of them.
Lack Of Time: Effective bed bug control and elimination require a concentrated effort over time. That's time you don't have to get the results you need.
For these and other reasons, it's best to work with professionals for your bed bug control needs. Call us today at Bullseye K-9 Detection to get started and rest easy knowing you're about to become bed bug-free.
Request Your Inspection
Complete the form below to schedule your no obligation inspection.