Quality Pest Control Services For Grand Prairie, Texas Home & Business Owners
Grand Prairie is a city in Dallas, Tarrant, and Ellis counties, located within the Mid-Cities region of the Dallas-Fort Worth metroplex. Although many residents enjoy living in our area, one of the things no one enjoys is bed bugs. These common pests can make any environment uncomfortable, which is why the professionals from Bullseye K-9 Detection are here to help. We are the only bed bug exclusive pest control provider in North Texas, which is why we've made it our goal to exceed your expectations by providing excellent bed bug control services every time. Don't wait for bed bugs to get in the way of your quality of life. Instead, turn to the technicians here at Bullseye K-9 Detection to get started on your first treatment.
Guide To Effective Bed Bug Identification In Grand Prairie, TX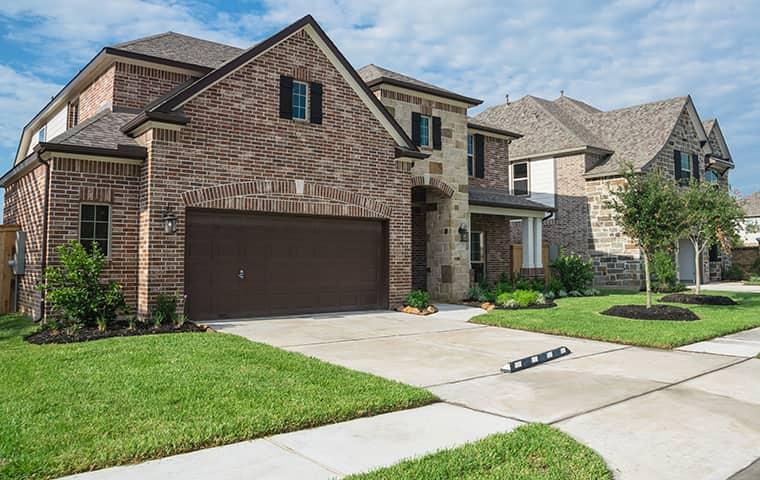 Bed bugs are tricky pests that can be difficult to identify and prevent. To help you learn how to identify these blood-feeding pests, the professionals from Bullseye K-9 Detection have created this guide to bed bug identification. Signs of bed bugs in your Grand Prairie business include:
Bloodstains on your furniture, bedding, and sheets
Small spots of bed bug fecal matter
Tiny white bed bug eggs, no larger than a pinhead
Adult bed bugs, which have reddish-brown bodies and resemble the shape and size of an apple seed.
If you suspect bed bugs are living in your Grand Prairie business, don't hesitate to contact Bullseye K-9 Detection today. We have what it takes to eliminate your bed bug infestation in all stages of life.
Frequently Asked Questions About Bed Bugs In Grand Prairie, TX
At Bullseye K-9 Detection, we get asked a lot of questions about bed bugs. Some of the most common questions and answers are listed below:
What are bed bugs?
Bed bugs are tiny, parasitic insects that feed on the blood of humans and animals, though they have a strong preference for human blood.
Are bed bugs dangerous?
Bed bugs don't spread diseases and are not considered dangerous pests. But they can cause other problems such as paranoia, stress, restlessness, and a lack of sleep
How do bed bugs invade?
Bed bugs are hitchhiking pests, which means they get around by hitching rides on the bags and belongings of unsuspecting individuals. These small pests will infest any building they end up in.
If you have any other questions about bed bugs and how to get rid of them, reach out to Bullseye K-9 Detection today.
Three Reasons Why Grand Prairie Residents Should Stay Clear Of DIY Bed Bug Solutions
When your business is overrun by bed bugs, it's often tempting to look for the quickest and easiest way to get rid of them. Unfortunately, many business owners make the mistake of thinking that DIY bed bug control is the fastest solution to their bed bug problems. In reality, DIY methods of bed bug control are far from the most effective way to eliminate your bed bug infestation. Here are three reasons why you should stay clear of DIY bed bug solutions:
They're often ineffective. Bed bugs are great at hiding in hard-to-reach places. Even if you eliminate a few bed bugs with DIY treatments, any surviving bed bugs will ensure your bed bug infestation returns in the future.
They're a waste of time and effort. DIY bed bug treatment methods often involve a lot of extra time that successful business owners simply don't have. Between keeping your customers satisfied and providing excellent products and services, you might not have the ability to eliminate a bed bug infestation while juggling your other responsibilities.
They can be dangerous if applied incorrectly. Many over the counter and DIY bed bug control solutions involve chemicals that can be harmful to your customers if applied in the wrong amounts or places.
The best way to rid your Grand Prairie business of bed bugs is to partner with the skilled pest professionals here at Bullseye K-9 Detection. We'll customize a treatment plan based on the unique needs of your business. Get in touch with us today for more information about our bed bug control options.
Is It Possible To Prevent Bed Bugs From Infesting Your Grand Prairie Home?
Bed bugs are one of the most difficult pests to prevent. They are tiny, great at hiding, and travel from one location to another by hitching rides on our bags and belongings. Which begs the question: can bed bug infestations be prevented? Although there are many ways you can minimize the chances that bed bugs infest your property—such as vacuuming your floors regularly and keeping your belongings off of the floors of public places—there's no true way to ensure bed bugs never invade your Grand Prairie home. The best way to control and prevent bed bugs is with a little help from Bullseye K-9 Detection. We offer several different bed bug control options, including chemical treatments and heat treatments. Give us a call today to learn which of our bed bug control options is right for you.
Request Your Inspection
Complete the form below to schedule your no obligation inspection.