Quality Bed Bug Control Services For Garland, TX Home & Business Owners
Garland is a city located almost entirely in Dallas County and is a part of the Dallas-Fort Worth metroplex. Bed bugs are common pests found in many businesses throughout Garland, which means professional bed bug control is a must.
Protect your business from bed bugs by partnering with the skilled technicians here at Bullseye K9 Detection. We are a trusted provider focused exclusively on identifying, eliminating, and preventing bed bug infestations. If bed bugs are bugging you, reach out to Bullseye K9 Detection for services that cover all of your bed bug control needs.
How To Identify Bed Bugs In Garland, TX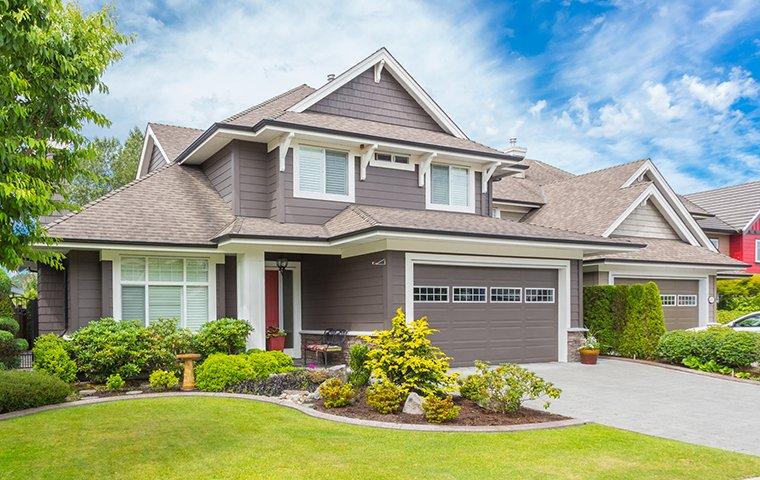 Bed bugs are small parasitic pests that feed on the blood of humans and animals, though they strongly prefer human blood. These reddish-brown insects have flat, oval bodies and resemble the shape and size of an apple seed. After feeding, bed bugs appear engorged and redder in color. When it comes to dealing with bed bugs in your Garland business, it's important to identify their presence as soon as possible. If bed bugs are living in your commercial property, here are the signs they might leave behind:
Small spots of reddish-brown fecal matter on bedding and sheets.

Boodstains on clothing, blankets, and pillowcases.

Tiny white bed bug eggs, which are no larger than the size of a pinhead.

A foul musty odor that becomes stronger over time.
Bed bugs are difficult to identify and even more difficult to remove. Get in touch with the professionals here at Bullseye K9 Detection for immediate assistance and thorough inspection if you even suspect you may have a bed bug problem.
Professional Bed Bug Control In Garland, TX
Over the last few decades, bed bug infestations have become an increasing problem for property owners across the United States. Unfortunately, bed bugs pose a major problem for Garland business owners. Bed bug infestations can quickly ruin your well-earned reputation and cause a significant loss of revenue.
To prevent bed bugs from getting in the way of the success of your business, you need professional bed bug control services from Bullseye K9 Detection. We are the only provider in North Texas and Hawaii that focuses exclusively on bed bug detection and control.
Our bed bug control process begins with a thorough inspection of your property using highly-trained K-9 detection dogs. This inspection process requires no disruption to the area, only takes up to 15 minutes to complete, and has over a 90% success rate of detecting bed bugs in all stages of life. Based on our findings during the K-9 inspection process, we will customize a treatment plan designed specifically for your Garland business. Don't hesitate to contact Bullseye K9 Detection for more information about our bed bug control options.
Frequently Asked Questions About Bed Bugs In Garland, Texas
Bed bugs are tricky pests, and many people don't know much about them besides the fact that they feed on human blood. If you have questions about bed bugs, we're here to provide answers.
Bed bugs are biting pests, but in most cases, their presence is nothing more than a nuisance. The spread of diseases and pathogens by bed bugs is not currently a concern, which means these tiny pests don't pose any significant health risks. Unfortunately, they can still cause many other problems, such as itchy bite marks, increased stress, restlessness, and a lack of sleep.
How Do Bed Bugs Invade?
Bed bugs are hitchhiking pests, which means they do not hop or fly to get from one location to another. Instead, they climb onto the clothing and belongings of unsuspecting individuals and will infest any property they end up in. This is part of the reason why bed bug infestations are so difficult to prevent.
Where Do Bed Bugs Hide?
Bed bugs are nocturnal pests that feed on the blood of their sleeping victims at night and hide in tight spaces during the day. They prefer to hide relatively close to their hosts, which is why bed bugs are often found in cracks in walls or wooden furniture, the seams of mattresses, within carpet fibers, behind wallpaper or wall hangings, inside electrical outlets, and in electronics.
Why DIY Bed Bug Treatments Fail In Garland, TX
Bed bugs are one of the most difficult types of pests to keep out of your Garland business. Not only are they tiny and hard to detect, but they also get into your business by riding on the belongings of you, your customers, and your guests. It can be tempting to try and eliminate bed bugs using "quick and easy" bed bug control tips found online. Unfortunately, DIY bed bug treatments are almost always ineffective, which leads to a loss of time, money, and resources. Even if you manage to eliminate a few bed bugs with DIY treatment tips, even one surviving bed bug is enough to start a whole new infestation in your Garland business.
At Bullseye K9 Detection, we provide excellent bed bug inspections and control services to eliminate bed bugs in all stages of life. Our trained canine inspection team has what it takes to quickly identify the presence of bed bugs and implement an effective treatment to deal with them. Learn more about our bed bug control process by giving a call to Bullseye K9 Detection today.
Request Your Inspection
Complete the form below to schedule your no obligation inspection.