Aside from cockroaches, nothing sends Hawaii hotel customers running for the door quite like bed bugs. Just like cockroaches, bed bugs are disgusting and hard to get rid of – not to mention what they can do to your business if word gets around that you have them. That's why bed bug control is one of the most integral parts of your Hawaii pest control plan.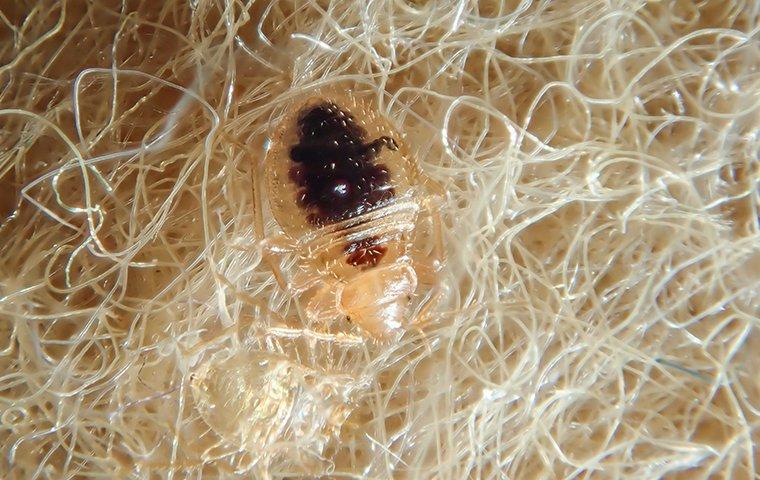 Even Nice Hotels Can Get Bed Bugs
There is a common myth that only dirty places get bed bugs. They're associated with hoarding situations and cheap motels. However, running a well-maintained hotel doesn't make you immune to bed bugs. While keeping floors clean and changing bedding can help reduce your chances of getting bed bugs, these measures don't eliminate them all together. In fact, bed bug control is largely out of your hands when you run a hotel because of how bed bugs travel.
Bed bugs hitch rides on hosts, slipping into their clothing and luggage. And since you have a constant turnover of guests in each room – bringing luggage, sleeping on beds, and traveling in from all over the world – the chances of at least a few of them carrying in bed bugs are astronomical. That means your only chance to avoid bed bugs is to have regular inspections and preventative treatments done by a quality commercial pest control service. Take our word for it; bed bug prevention is a lot cheaper and easier than bed bug fumigation.
How To Check For Bed Bugs
Bed bugs can hide anywhere and everywhere. So checking for them on your own is not going to be easy. They can hide in all kinds of crazy places besides beds – like under computer keyboard keys, in between carpet fibers, and even behind light switch covers. However, the most convenient place for bed bugs to live is in soft furniture because it gives them ample opportunity to bite. Check common places like underneath mattress buttons and in between creases and folds. Also, check similar areas on the furniture in your rooms.
Another great way to check for bed bugs is to hire an amazing Hawaii pest control service that features canine pest detectives! Dogs can sniff out bed bugs better than any human – and we have a whole fleet of them here at Bullseye K-9 Detection.
Oh No! I Found Bed Bugs, What Now?
Bed bugs are almost impossible to get rid of for homeowners – and they're a nightmare for hotel owners acting alone. If you have bed bugs in one room, chances are you have them in others. The best thing to do when you find bed bugs is to call bed bug control services in Hawaii right away. Like we said above, bed bug fumigation is not cheap. But the longer you wait, the costlier it will be as bed bugs spread from room to room. It's better to nip the infestation in the bud as soon as you find it.
Keeping Bed Bugs Out Of My Hotel For Good
Normally, there would be things you could do to keep bed bugs out of your home – like avoiding secondhand shopping and taking care when handling luggage. However, you don't have control over whether your customers are taking anti-bed bug measures. That means the only surefire way to prevent bed bugs in your hotel is to contact a quality commercial pest control service. The good news is the best and only standalone bed bug control service in Hawaii is just a click or call away. If you've got a bed bug problem, we have the bed bug solution here at Bullseye K-9 Detection.