Discovering a bed bug infestation in your place of business or home can cause a high level of stress and anxiety in the places where you're supposed to feel the most comfortable. That degree of daily suffering can steadily chip away at your productivity and quality of life. With your reliable pest control in Hawaii, you don't have to combat your pest problems alone.
Bullseye K9 Detection is the foremost authority for exceptional bed bug control in Hawaii. They solely focus on eliminating these pests and use specially trained canines to help uncover their colonies. Read on to learn more about how professional pest control compares to do-it-yourself (DIY) solutions to kill bed bugs.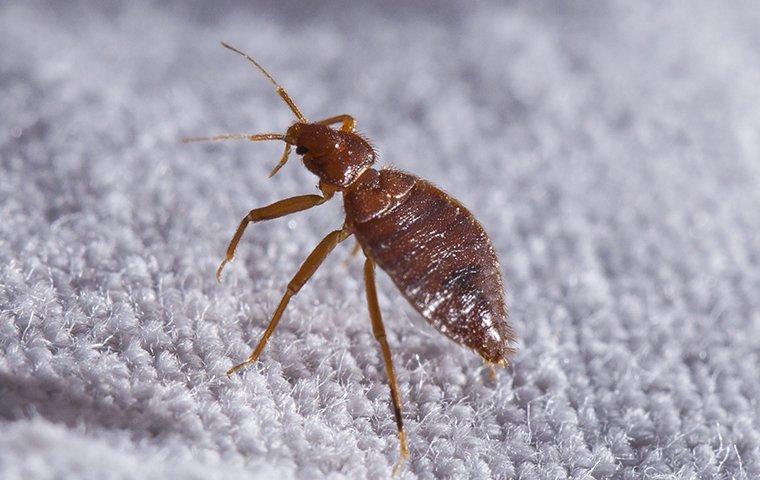 DIY Bed Bug Control Tips
If you are one of those types who enjoy taking matters into your own hands, there are specific measures you can do to eliminate bed bugs using the following methods:
Heat Treatments

Cold Treatments

Steam Cleaners
You can put affected clothing and linens in sealed plastic bags, stick them in a dryer on high heat, leave them in vehicles on a sweltering hot summer day, or put them in the freezer for four days at zero degrees. You can also use a steam cleaner on the highest heat setting in areas where bed bugs exist.
Working with an experienced exterminating company to eliminate insects is the number one way to nip the problem in the bud before the situation worsens. Therefore, reach out to your local pest control for bed bugs in your home or business.
Pros & Cons Of Professional Bed Bug Treatment
Although there are multiple ways to treat a bed bug infestation, the three main methods include using:
Heat Treatments
Chemical Treatments
Portable Heat Chambers
As you would expect, there are pluses and minuses to using each option. Heat treatments and portable heat chambers are the safest, most eco-friendly options but can be the most expensive. While more affordable and yield faster results, chemical treatments can cause allergic reactions and illness. Heat has a high success rate after only one treatment, whereas you may need the chemical and chamber options multiple times to get rid of bed bugs altogether.
Preparing For A Bed Bug Treatment
You decided to bypass DIY and move forward with professional pest control to kill bed bugs in your home or business. In preparation for the bed bug treatment, move all furniture and other objects at least two feet away from walls, and sweep or vacuum the floors in every room or office space.
Remove all items from the tops of counters and appliances. Do not put smaller items on top of any furniture; tuck those items away in closed drawers or temporarily remove them from the premises. Wash all linens and dry on high heat for at least 30 minutes. Wait until your bed bug treatment is complete before putting everything back in place.
Looking For A Professional's Help With Bed Bugs?
Home remedies and do-it-yourself strategies for pest problems are not the routes to take for the best bed bug control. Professional pest control is the number one solution that delivers effective bed bug control techniques for your home or business. Nothing beats the expertise, knowledge, and muscle of partnering with bed bug control specialists who know what they're doing and can provide maximum results leaving your business or residence insect-free.
At Bullseye K9 Detection, we specialize exclusively in eliminating bed bugs. Our highly qualified technicians include specially trained canines that precisely sniff out bed bugs, alerting us to their location. Our multi-varied service approach means that you can choose among different treatment options. Contact us today to schedule your no-obligation inspection.