When you think of bed bugs, you think of bedrooms — what else? But don't let the name fool you; these blood-sucking pests can survive and thrive in a variety of environments without a single bed in sight. Bed bugs are common in laundromats, hotels, and public transportation, among other locations. So, can bed bugs in Hawaii survive in an office building?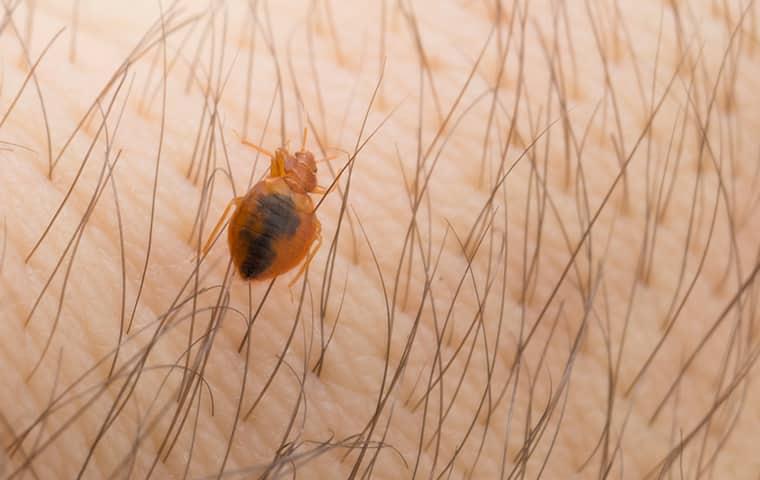 How Bed Bugs Get Into Office Buildings
Bed bugs aren't especially great at traveling on their own. At about 1/4 of an inch long, these pests take a long time to cover much ground. When bed bugs appear, it's most likely because they were accidentally brought from another location. In other words, bed bugs are hitchhikers.
Whether it's employees, custodial staff, or office visitors, there's always a chance that somebody could introduce bed bugs to your building. Employees returning from travel may come back with bed bugs hidden in their luggage. Bed bugs may be picked up in a taxi or a bus and cling to clothing until they safely crawl away.
It has nothing to do with how much money someone makes or how clean their home is; absolutely anybody from the boardroom to the mailroom can bring bed bugs into the office.
How To Tell If Your Office Has Bed Bugs
Since bed bugs are nocturnal, you are unlikely to spot them during normal business hours. But make no mistake, just because you aren't noticing bed bugs doesn't mean you don't have them. And while blood-sucking bed bugs might not be munching on your employees, your bed bug-infested office can serve as a hub for infestations to spread to other homes and businesses in the area.
One good way to check for bed bug activity is to look for black stains on furniture and walls caused by bed bug feces. You can also check for shed skin and eggs along the seams of upholstered office furniture. Live or dead bugs may also be found hiding in electronic appliances.
How To Stop The Spread Of Bed Bugs
Taking the right precautions is essential in preventing the spread of bed bugs. Even the simplest adjustments can go a long way in protecting your office building. Some ways you can help stop the spread of bed bugs include:
Check clothing – Make sure to perform regular checks of clothing for any hitchhiking bed bugs. Be sure to examine briefcases and bags, as well.
Mind bags and luggage – Keep any bags and luggage off the floor or upholstered furniture. Try to use coat racks or desk space to keep bags and luggage elevated.
Vacuum daily – Regularly vacuum the carpets and furniture in your office to eliminate any hidden bed bugs.
Examine furniture – Before introducing any secondhand furniture to the office, be sure to examine it for signs of bed bugs thoroughly.
Ask employees – Encourage employees to be vigilant about bed bugs in their own homes and check their own beds, appliances, and furniture for signs of activity.
How To Get Rid Of Bed Bugs
If you believe you've got bed bugs in your Hawaii office building, the best way to deal with the problem is with help from Bullseye K9 Detection. We are Hawaii's exclusive bed bug elimination service, using specially trained canines to sniff out bed bug problems at the source. We offer both heat and chemical treatments to eliminate your problem effectively. With over 20 years of experience in the pest control industry, we pride ourselves on exceeding your expectations. To learn more about our bed bug elimination services, contact us today!