When a pest infestation plagues your business, it impacts many people, especially if a large number of employees and visitors are present. Business owners and workers already have enough to manage on a daily basis, and throwing in a bed bug invasion is not an ideal situation for anyone.
Bullseye K9 Detection provides targeted pest control in Hawaii to protect our communities and businesses. We continue to be the leader for excellent bed bug control in Hawaii. Your work location should be just as free from pests as where you live and play. It's time to implement a zero-tolerance policy for insects in the workplace. Continue reading for more information about the benefits of partnering with a company that provides local pest control for bed bugs.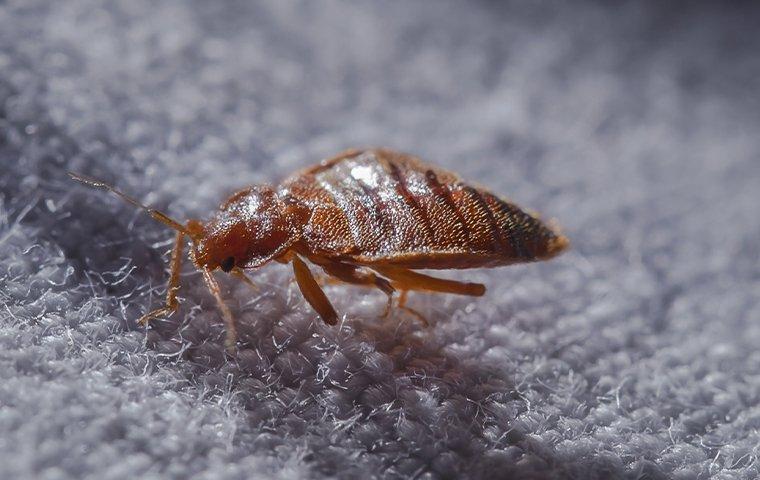 Is It Cost-Effective Or Money-Wasting? Discussing Bed Bug Control
Business owners are responsible for providing a safe working environment for their employees and visitors. So, when your facility experiences a bed bug infestation that could potentially put people's health at risk, the objective should focus on eliminating the pests as quickly as possible. Investing in pest control to kill bed bugs at your workplace will actually save you more money down the line.
In the amount of time it takes to experiment with non-professional methods, you could be exposing your employees to harmful chemicals while still not eliminating the threat. Additionally, you could lose money in lost productivity if employees fall ill due to exposure to improper use of insecticides. Professional bed bug control services are well-versed in safe and effective techniques that achieve more permanent results.
Are Bed Bug Pesticides Safe To Use In My Commercial Space?
Pest control and the products used to treat home and commercial spaces have evolved over the years. Part of the evolution has been the creation of more environmentally friendly formulas that are safe to use around people and pets. There will always be instances of allergic reactions to certain chemicals. A qualified pest control professional will be able to discuss treatment options that are not only effective at eliminating bed bugs but will limit any adverse effects for you and your staff.
Where In The Building Bed Bugs Can Thrive
Just like with your personal residence, bed bugs can intrude into your commercial space by the same means: cracks, crevices, gaps, and holes. They can also hitch rides in bags, luggage, boxes, and furniture. If you are operating a business with many employees, there is a good chance for someone to transport bed bugs into the workplace unintentionally. Once inside, bed bugs are likely to hide in the following places:
Behind electrical outlets

Crevices where the carpet meets the baseboards

Break rooms and lounges

Within plush furniture where staff congregates

Cracks around chairs
If you want to know how pest control can kill bed bugs in your commercial space, reach out to qualified professionals who can answer your questions, address your concerns, and recommend service options that will rid your office of bed bugs.
Bed Bug Removal Services Made Simple
Professional pest control for your business is the best path toward creating a safe work environment for you and your employees. An experienced exterminating company can deliver effective bed bug control techniques for your business with lasting results so you can get back to business.
At Bullseye K9 Detection, bed bugs are our business. We eliminate these pests exclusively, so our degree of expertise is second to none. We use specially trained canines that can accurately sniff out bed bugs, allowing us to target our exterminating efforts with precision. Reach out to us today to schedule your no-obligation inspection.