Quality Bed Bug Control Services For Allen, Texas Home & Business Owners
Allen, TX, is a lovely city located just 25 miles north of Dallas. It has the perfect combination of excitement and suburban charm, and we couldn't be luckier to live and work in such a wonderful town. Unfortunately, bed bugs also think it's wonderful here in Allen. That means your Allen property is vulnerable to potential bed bug infestation, and that's a nightmare that no home or business owner wants to face. Well, the team at Bullseye K9 Detection is here to face it with you.
We are proud to offer complete bed bug control services to properties throughout Collin County, and the surrounding areas. We specialize exclusively in bed bug inspection and elimination, so you can feel good knowing you're in the best possible hands. Using a team of highly skilled canines that are trained specifically to sniff out bed bugs, we are able to quickly identify any activity, and then eliminate the bed bug infestation in just one visit. Our canine detections are more accurate, more efficient, and less of a hassle than typical bed bug inspections, and we're able to quickly exterminate bed bug activity and provide proactive treatments to help prevent the recurrence of infestation in the future. Give us a call today to discuss your bed bug control needs. The best approach is prevention, and that starts with Bullseye K9 Detection.
Guide To Bed Bug Identification In Allen, TX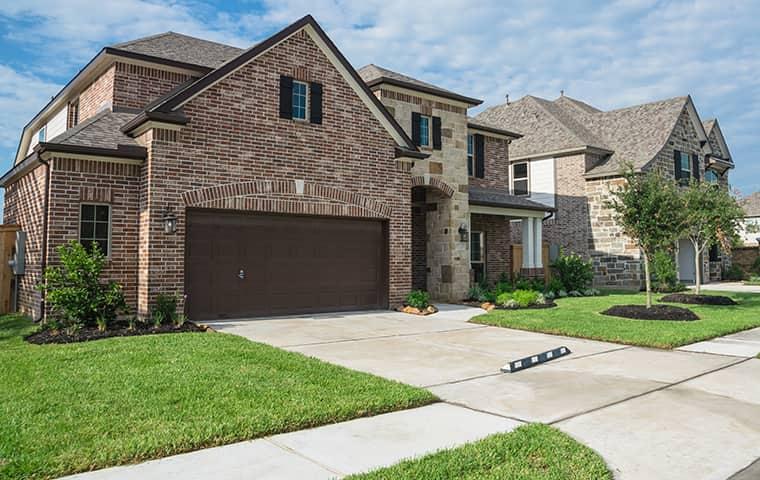 It's obvious that bed bugs are a complete nightmare. It's important to know how to identify them in order to address a potential infestation. Here are some basic characteristics to look out for in your bed bug detection efforts:
Color – Reddish-brown/mahogany (becomes redder after feeding)

Body – Flat, oval-shaped, broad (becomes swollen and elongated after feeding)

Appendages - Six legs and antennae, no wings and cannot fly

Size – Up to 3/16'' long – about the size of an apple seed
If you think you may have bed bugs in your home and/or business, it's crucial to call in the professionals right away. Contact us today to set up an inspection. We'll help you accurately identify all active areas, conducive conditions, and harborage sites, so we can effectively address the problem right away.
Problems Bed Bugs Cause In Allen, TX
Bed bug infestation is not a problem you want to be faced with. They are parasites, meaning they feed on our blood. They're also nocturnal, meaning we're asleep while they do it. These blood-sucking pests are skilled hiders, stealth feeders, and can go unnoticed for long periods of time. So, in that regard, their presence means there is a danger of large-scale infestation.
They're not, however, dangerous in the traditional sense. As is, they don't really cause property damage, and they can't seriously affect your health. That's not to say you shouldn't take your bed bug control needs as seriously as possible. There's no time to waste when it comes to bed bug control because these little parasitic pests can easily spread throughout your space until the whole building is compromised. That's why the team at Bullseye K9 Detection is here to help.
Bed Bug FAQ's For All Allen, TX Property Owners
Where are they hiding?
Bed bugs tend to plant themselves in areas that are close to human activity. So, they commonly hang out in your bedroom so that they can access their food source (human blood) at night. They can be found anywhere, including cracks and crevices in the furniture, nestled in the upholstery, inside your sheets and linens, hiding in the hamper on your clothing, etc.
How do they travel between rooms?
These sneaky pests hop from one item to the next. So, they can latch themselves onto a person or a thing that is leaving the room, effectively hitchhiking to their next area where they will spread the infestation.
Can I prevent bed bugs?
The best thing you can do to prevent a bed bug infestation is to be proactive. There are some preventative measures you can take:
Cover mattress and box springs with protective cases.

Inspect all items before bringing them inside.

Eliminate clutter throughout the home.

Steam clean curtains, upholstery, furniture, etc.

Use high heat to wash and dry all linens, bedding, clothing, etc.
Professional Bed Bug Control In Allen, TX
The best way to guard your Allen home or business from bed bugs is with help from the experts. Since 2016, our team of certified experts has been providing complete bed bug detection, elimination, and prevention services to local property owners, helping to protect them from these parasitic pests moving forward. Our specially trained K-9 detection dogs inspect the area, pointing out problem areas so that our service specialists can further investigate the issue.
Depending on the specific needs of your property, we utilize full space heat treatments, heat chamber treatments, and chemical treatments that promise effective year-round results. We are proud members of the NPMA (National Pest Management Association) and the Texas PMA, and we prioritize top-notch service. Reach out to us today to discuss your bed bug control needs, and we'll get the ball rolling right away.
Request Your Inspection
Complete the form below to schedule your no obligation inspection.